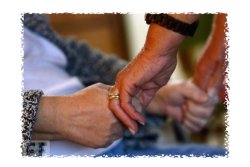 The Society's mission is to help people in need to not only survive whatever crisis they are facing – financial, medical, or personal – but to help get them "back on their feet." Direct Aid or Assistance is the heart of the work of the local Conferences. Assistance is offered on a personal basis and is provided with respect and dignity.
Conferences receive requests from clients. Trained home visitors, commonly called Vincentians, conduct confidential face-to-face meetings and needs assessments generally in the client's residence to understand the clients' circumstances first-hand and determine the appropriate assistance. These meeting are always confidential.
The Society provides financial assistance for a range of needs including:
Medical/Dental/Prescriptions
Counseling
Rent and Housing
Utilities
Food
Clothing Vouchers
Legal Fees
Transportation
Burials
**Every conference has been established to meet the needs in their own specific areas.
Not all conferences are able to help with all needs and the extent of assistance can be impact by funds available to the conference.
Click SVdP Links or see the Navigation Bar for Contact Information in your area.