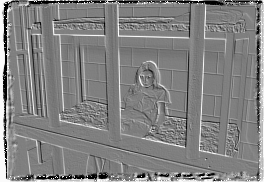 The Prison Ministry at Prince of Peace is a group of Sun City Center residents who volunteer their time and talent inside and outside of Hillsborough Correctional Institution (HCI). Our purpose is to bring reconciliation, healing and the love of God to the women at HCI and to equip them with skills that will ease their reintegration into society.
HCI in Riverview is a successful, experimental, medium security, Faith-Based/Character-Building facility housing 300 women. It is the only one of its kind in the State of Florida. The women must apply and be accepted.
The Prison Ministry meets at 11:30 am on the 3rd Friday of the month, September through June. All are welcome, men and women. We need people to function on board positions, too. Remember, "Whatever you do for one of the least of these…you do for me" (Mt. 25:41).
Contact Sharron Widdon by telephone at (813) 385-5492 or by email.
Click SVdP Links or see the Navigation Bar for Contact Information in other districts.